I've mentioned in my recent posts that I've been following the
Jamie Eason LiveFit 12 week trainer
, I'm actually kind of obsessed with it and am in shock over the positive impact it has had on my fitness and my life in general. I've always run and recently I've gotten more and more into resistance training (BodyRock!), but I've never followed a structured lifting program. I am loving the change of pace that lifting heavy has done for my mind, body and soul, I truly look forward to my workouts (almost) everyday.

Yesterday was leg day and I squatted, singled leg RDLed, walking doubled lunged, single leg split squatted and barbell glute bridged my heart out :D
But the best part about the program may just be the laid out nutrition plan. Besides never having followed a lifting program, I've never eaten (or knew how really) in a way that promotes muscle growth and fat loss (as opposed to weight loss).
~ Eat every 3 hours (so usually 6 meals a day)
~ Complete lean protein with each meal
~ Load up on veggies (as with all well rounded diets :)
~Complex carbs with the exception of post workout simple carbs to aid quick protein digestion and muscle repair (I go with 1/2 a banana as recommended by Jamie)
~ Macros (% of protein/carb/fat) vary depending on the phase your in
~ Taper carbs out towards the evening (no carbs after 7 in all phases)
~ Protein meal before bed (prob around 9-10 pm for most people, best options: Egg whites, Cottage cheese or Casein protein)
Here is what I ate yesterday , which is pretty much what I eat everyday with some small variations. I'm really bad at remembering to take pics of my food, so I don't have pictures of everything, I also added a few extra pics with variations on my meals (or just my egg whites bc thats the only thing I remember to snap).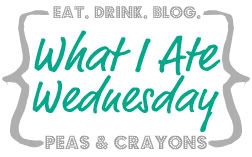 First off there have been LOTS of egg whites!
Thankfully I really like egg whites and I've had fun finding different ways to prepare them.
I usually have an omelette for my 1st or 2nd meal and sometimes for both :D
Yesterdays Meal #1: Egg Whites with: Spinach, White Mushrooms, Red Bell Pepper on Ezekial Toast and Lottsss of Black Pepper (love!)
Sweet Potato and Spinach Egg Whites
Egg White Omelette with Cinnamon and Banana Slices, bit of Truvia sprinkled in and Strawberry Slices on Top (Sometimes I'll sprinkle Vanilla Whey Protien in too, makes it french toast like)
Chicken Stir Fry ~ Throw chicken and stir fry veggies in a pan and done :D
So simple and so so good!
Didn't get a pic, but yesterday I had Chobani Plain Non-fat Greek Yogurt with Cocoa powder, around 1/4 cup oats, and a few blueberries. This was my pre-workout meal so I was okay with a bit of extra sugar in this meal (also Chobani has 7 g sugar as compared to Fage's 9 gs)
Post Workout:
I have great love for my post workout whey protein and 1/2 a banana.
Sometimes I consider my Whey and Banana as a meal, but as it was leg day and I need the extra cals I ate a more substantial meal an hour later.
Didn't take a pic, but I had one of
Jamie's Italian Turkey Burgers
(made mostly with zucchini and ground turkey). I usually make a batch of about 10 of these on Sunday and then Matt and I have them throughout the week. He brings his to work for lunch on a wrap with cheeses and tomato.
I had mine crumbled over a spinach salad with mushroom, roasted red pepper and balsamic vinaigrette :D
I failed at taking pictures the second half of the day, besides I was so hungry by the time I came home from work that I pretty much devoured dinner while I was still making it.
Dinner was a can of albacore tuna mixed with avocado, salsa and extra tomato slices plus a slice of Ezekial bread. This was around 6:30 and I usually wouldn't have that many carbs at this time in the evening, but it was leg day, I still needed the calories and I'm trying to gain all the muscle I can before the final phase which is strictly fat loss.
My final meal was at 9:30 last night: 5 egg whites sprinkled with cinnamon, chocolate casein powder, truvia and a drizzle of natural peanut, cashew, almond butter (Target brand).
Sometimes I just do 5 hardboiled egg whites or a casein shake but last night I wanted more of a treat. I know some people have a hard time with egg whites but I've grown to love them during this program.
Took these shots yesterday, I'm extremely pleased with my results so far :D
More on the program tomorrow!